2/22/21 Update: After surpassing 500 signatures, Change.org has removed the petition with no explanation. A new site is being set up with a basic petition and place to submit an e-mail address so that the group leaders can keep in touch with those that sign.
With recent news of serious vote count irregularities in the Windham, NH 2020 election, The New Hampshire Voter Integrity Group, a new group focused on investigating and gaining support for auditing election results throughout New Hampshire has been formed.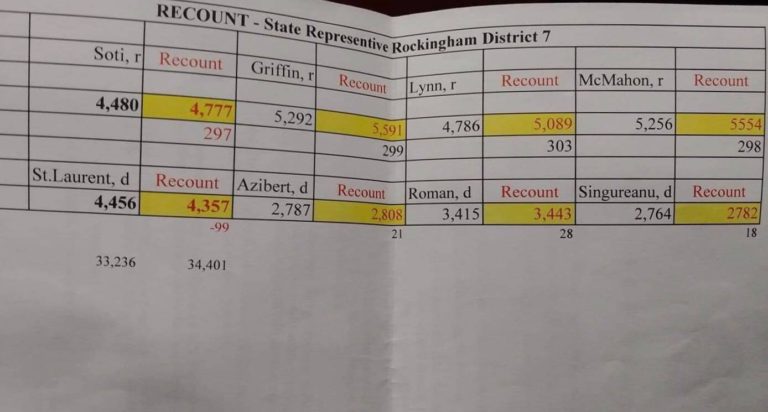 James O'Keefe of Project Veritas also recently exposed vulnerabilities in New Hampshire voting after double voting was uncovered. Couple this with many questions about Dominion voting machines used throughout the nation surfaced after the 2020 election. New Hampshire uses AccuVote voting scanners of which Dominion now owns the intellectual property.
The group is currently circulating a petition at Change.org to fully recount and investigate the Windham, NH election.
For more information you can contact Marlyn at Marlyn.todd@gmail.com or join the Facebook group.